Counterfeit U.S. Dollar Detector
EXC-5700A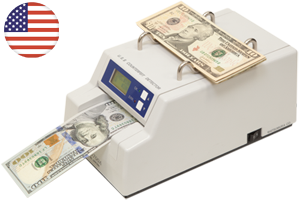 U.Sドル紙幣鑑別機 EXC-5700AはUSドル紙幣の鑑別を行う装置です。

近年、肉眼では全く分からない高精度な偽造券が発見されてきております。USドル紙幣鑑別機は世界が認めた「松村」独自の鑑別アルゴリズムが搭載されており、肉眼では全く分からない高精度な偽造券も鑑別する事ができます。 USドル紙幣鑑別機EXC-5700Aは外貨の取り扱いが少量の店舗向けのタイプとなっており、非常にコストパフォーマンスに優れた製品となります。
Counterfeit U.S. Dollar Detector EXC-5700A detects the authenticity of United States currency and its denomination.

World-renowned "MATSUMURA" Counterfeit Bill Detector delivers reliable results with utmost accuracy.

Reasonably priced, high-performance machine and space saving compact design suitable for business windows.
最高級真偽鑑別機能搭載
---
特殊光、可視光、紫外線、赤外線、MFセンサーにて検出したデータを当社独自の鑑別アルゴリズムを用い真偽鑑別を行う事により、他社には無い最高級鑑別を実現しています。鑑別した結果、異常と判定した場合、警告ブザー音とLCDエラーメッセージにてお知らせします。
The Best in Compact Desktop Detectors
---
Our original system of extraordinary accuracy, including visual light sensor, infra-red ray sensor, ultraviolet ray sensor, magnetic field sensor(MF) .
When counterfeit bills are detected, machine emits a warning buzz with an error message on the LCD.
小スペースにも設置可能な小型タイプ
---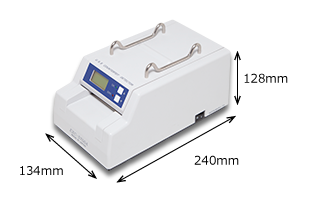 134㎜(幅)×240㎜(奥行)×128㎜(高さ)の小型化を実現。カウンター等の小スペースにも設置する事が可能です。
Space saving compact design
---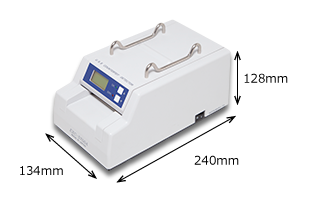 134 mm (Width) X 240 mm (Length) X 128 mm (Height).
5.3 inch (Width) X 9.4 inch (Length) X 5.0 inch (Height)
Suitale for a small business windows.
合計枚数・合計金額及び金種別の合計枚数・合計金額を表示可能
---
鑑別した真券と判定された紙幣はLCD画面に合計枚数・合計金額が表示されます。スイッチ操作により金種別の合計金額・合計枚数も表示する事ができ、鑑別した枚数や金額を確認する事ができます。
Display
---
Genuine bill denomination totals and amounts verified on LCD.
アップグレード対応
---
新紙幣の発行や、新偽造券の発見された場合、バージョンアップにて対応する事が可能です。(バージョンアップには別途費用がかかります。)
Version Upgrades
---
Change ROM chip to update. (additional charge)
その他特徴
---
・ワールドワイド電源(AC85V~264V)
・鑑別速度:約0.7 秒/枚
Others
---
・Global operating system enable through compatible power source. (AC 85 V-264 V)
・Detectable Speed 0.7 sec/bill
納入先例
---
・金融機関、外貨両替所、外貨取扱店、ホテル、宿泊施設
Users
---
・Teller applications at banks, Money exchanges, Hotels, Shops etc.